HOW TO MEASURE THE WIDTH OF YOUR NEW BEAUTIFUL CURTAINS
Please measure the curtain track or curtain pole width, not only the width of the window.
If fitting a new track or pole, we recommend that it should extend at least  20 – 25 cm on each  side of the window. If there is enough place, you can extend 30 cm or more – and it will look really good and your curtains will present very elegantly and luxurious.
If you already have a track or pole, please just measure the width of it.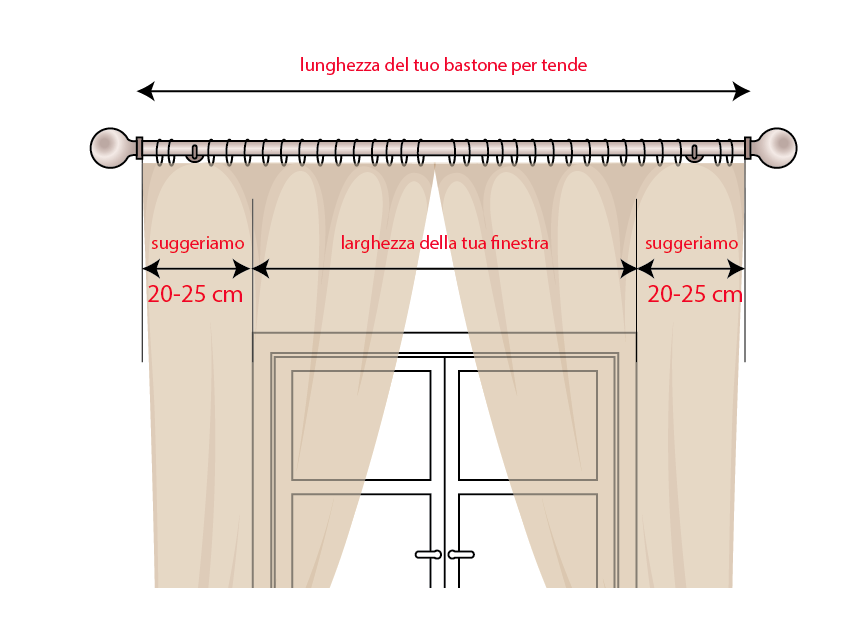 If you are not sure if you measured properly or not, you can first contact us, send by email the pictures of the windows, and the sizes of the windows. We can assist you with deciding the final width of the curtains.
Please read as well :